WISI is pioneer of communication technology. Since its incorporation by Wilhelm Sihn jr. in 1926, WISI has been one of the pioneers of receiving and distribution technology.
With products and services of the highest quality, WISI will continue its participation in shaping the development of technologies and markets and exploring new areas.
For customers, partners and employees, WISI will continue to be a dependable entity also in the future. In many advanced communication systems, solutions by WISI comprise essential components.

Fagor Electronica is a dynamic company, in continuous evolution, pioneer in the development of the TV Headend and in developing systems which apply a new concept such as the Multi- Processing range of products.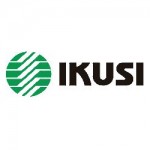 In 1949 Ángel Iglesias, the company's founder and current President, began the industrial activities which led IKUSI to become the company it is today. At that time, Spanish households started to receive the TV signals, and household appliances had just started to appear. In the 1960s, the company was structured as a legal entity to form the current IKUSI. In 1964 the Research and Development Department (currently R&D&I) was set up.
Over the following years, until the end of the 1980s, IKUSI diversified its activity to include security technologies, public information systems, remote control devices for cranes and telemetering systems for domestic energy consumption and other services. In 1989, the first products were developed using fibre optic technology, experts systems, etc.
In the 1990s IKUSI started its internationalisation process. At this time, it has subsidiaries in Germany, Australia, Chile, Colombia, United Arab Emirates, France, Mexico, Portugal and Russia, as well as many local offices in over 80 countries worldwide.